Maxijet provides a wide variety of adapters and valves that can be utilized in all types of irrigation. View our catalog for the full list of our Valves & Converters made here in the USA.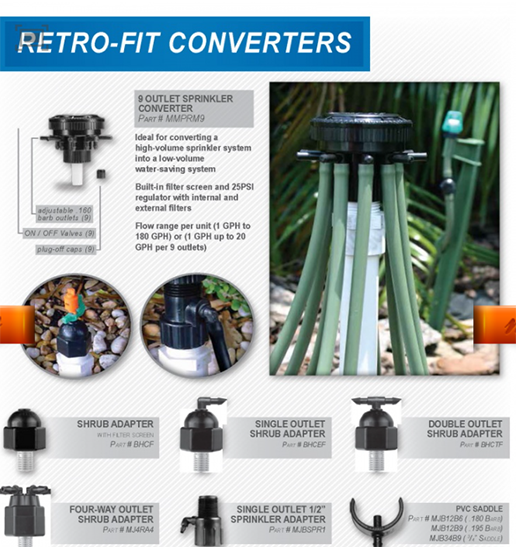 Maxijet's Retro-Fit Converters 


Ideal for converting a high-volume sprinkler system in a low-volume water-saving system.
 
Built-in filter screen and 25PSI regulator with internal and external filters.
 
Flow range per unit (1 GPH to 180 GPH) or (1 GPH up to 20 GPH per 9 outlets).