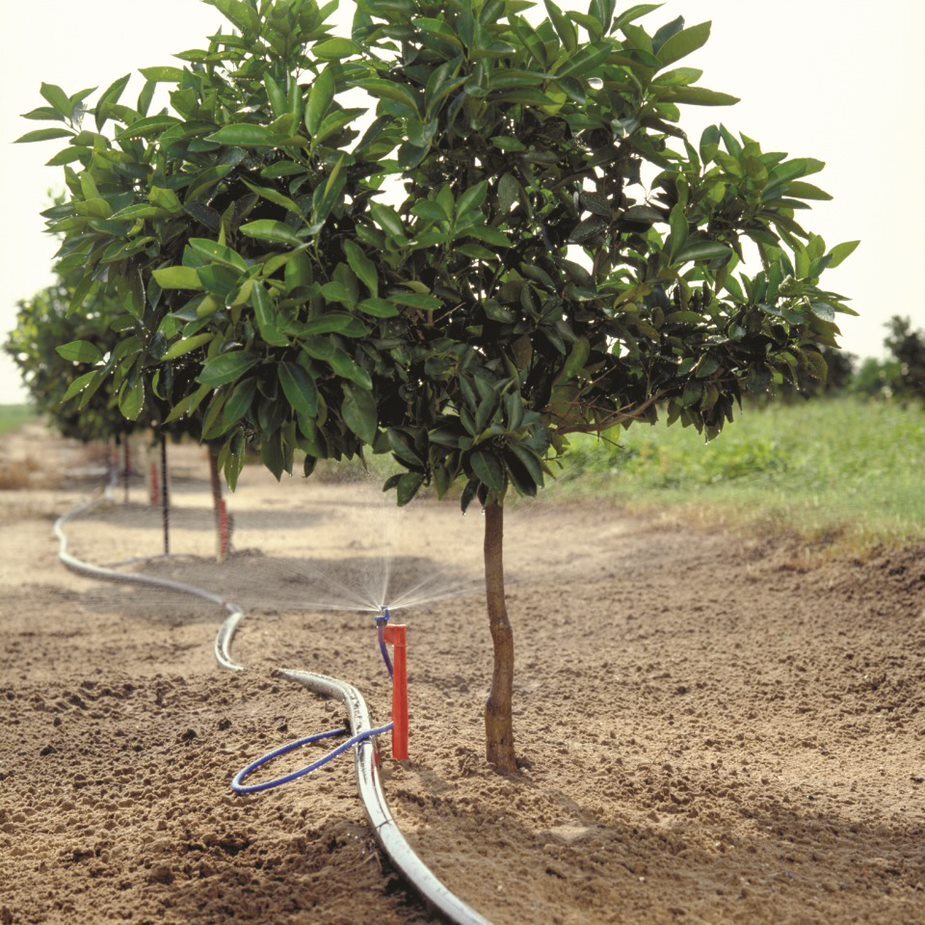 Sam's Trademarked Orange Citrus Stake and his most popular jet for Citrus Irrigation and Freeze Protectiion, the Max-14 Fill In Jet
"It Works in Our Groves,
Before It Goes In Yours."
The Thayer Family have been growing Citrus for over 100 years now in central Florida.  Tom Thayer Sr's great grand father planted their first citrus grove in Avon Park, FL in 1910.  Today growing citrus continues to remain in the family and is still Tom's passion.  At the age of 86, Tom farms over 800 acres of Citrus groves and has recently invented a product to help citrus with the greening HLB disease.
Sam Thayer, Tom's middle child followed in his fathers foot steps in growing citrus as well but on a much smaller scale due to his passion was inventing and developing irrigation solutions for other farmers. Sam's citrus grove adjoins the Factory property.  Sam took over the responsibilities of his Dad's company Maxijet in the mid 80's and now is the  sole owner of Maxijet.   After 37 years with Maxijet he still really enjoys working with other growers helping them solve their micro irrigation needs.